ABOUT US

After seeing too many families quit thriving ministries in other cultures due to lack of training, we knew something needed to be done. World Outreach Center was born in 2007 out of the need to equip long-term missionaries to survive the strain of cross-cultural ministry and relationships.

The Holy Spirit made it clear that the best solution was to build a community of people living in open relationship with Him as well as each other. Family-style teams trained and equipped to thrive would stand the best chance at establishing long-term ministry cross-culturally. Since 2007, we have hosted year-round team training at our Fort Mill, SC location, facilitated three-month internships for students around the globe, and sent strategic short-term trip teams to the nations.

At World Outreach Center, we believe whole-heartedly that the Great Commission is for every believer. So whether you're a church looking for someone to help provide mission teaching to your congregation, a missions pastor desiring to take a short-term trip team overseas, or an individual seeking your role in building the Kingdom, we have a place for you.

LEADERSHIP
Dr. M. John & Joanne Cava - Directors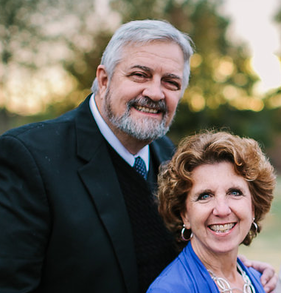 Marked by a supernatural encounter with God the night of his conversion to Christ, John's desire is for people to know the Lord in His fullness and for His glory to be manifest. Two primary characteristics are evident in meeting him: the Father's heart and world missions. His encouragement for individuals to answer God's unique call is contagious and at the same time liberating. As an international traveler with a background in business, he unfolds the need and the potential in God from the marketplace to the nations.

John holds his Bachelor degree in Business, a Night School Diploma from Christ for the Nations, Masters in Theology from Messiah Biblical Institute and Graduate School, and Doctorate of Philosophy in Theology from North Carolina College of Theology,. He has taught in several Bible Schools, was Associate Director of GSMA mission's agency and was founding Director of Missions for the Brownsville Revival School of Ministry and FIRE School of Ministry. He currently is Founder/President of the World Outreach Center in Fort Mill, SC. John and his wife, Joanne, have four children, eight grandchildren.


---
Scot & Jeanie Ford - Pastoral Support / Missions Services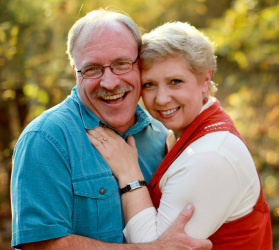 Scot and Jeanie both grew up in the Belton-Honea Path area of South Carolina, after having been born into Christian families. They both were born again at an early age and have been involved in Christian leadership since the age of 19.

While visiting the Brownsville Revival in 1998, the Lord issued a call for them to leave all that they had known and be trained for full-time ministry at the Brownsville Revival School of Ministry. After graduation, further missionary training and itineration, they left for the mission field and served in Europe for 6 years, ministering and living in Italy and Germany. While in Europe, they served in various capacities, church planting, discipling believers, and encouraging churches and individuals through preaching and teaching the Word of God. Scot and Jeanie have three sons and two daughters-in-law, and one grandson. Scot also currently pastors Touchpoint Church in Fort Mill, SC.


---