CELEBRATING 10 YEARS IN MINISTRY!

WELCOME TO THE
WORLD OUTREACH CENTER
"Go into all the world and preach the gospel to all creation..." Mark 16:15


World Outreach Center is a community of Kingdom-minded people committed to bringing Christ to the nations. Whether by training long-term missionaries for cross-cultural ministry or sending short term teams to make strategic impact, we strive to see the Father's love transform hearts.


JOIN US FOR THE MISSIONS CONFERENCE!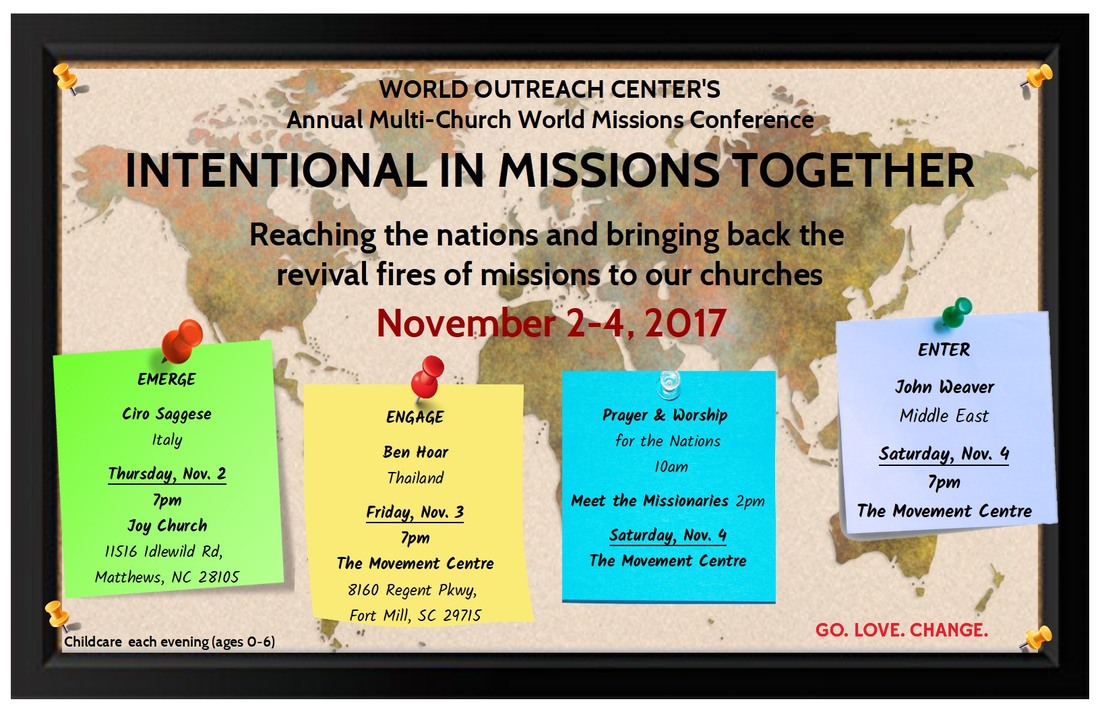 Emerge: Thursday Night - Rally for Youth and Young Adults, but... all are WELCOME! Hear the call to GO!
Engage: Friday Night - Move into position to LOVE the world!
Enter: Saturday Night - Activate the Great Commission to CHANGE the world!